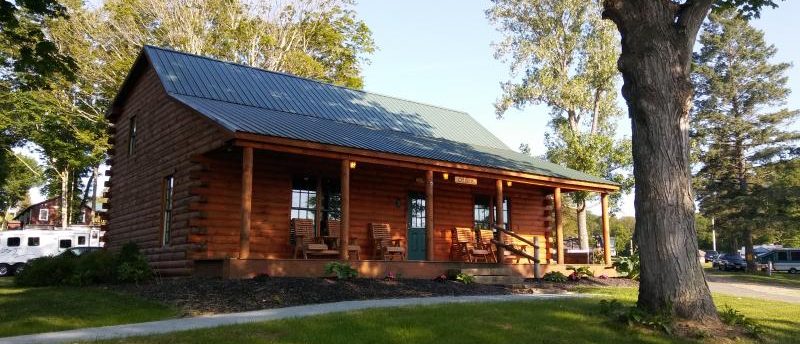 Did you know….  GrandView Camp Resort  is a perfect location for a relaxing stay in beautiful Moodus, CT? GrandView has campsites for RVs and tents, or you can choose to stay in one of their quaint, air-conditioned cottages. Relax by the pool, toss a game of horse-shoes, or shoot a game of pool in the arcade. 
Did You Know….  GrandView  is an ideal place to host your next event? Don and Valarie offer venues for your special occasion. Options include an outdoor pavilion or one of their indoor halls. 
Did You Know…. Don and Valarie have lived in Moodus for more than 50 years? They watched the many transitions of GrandView from their front-door across the street. Valarie owned a knitting shop, Finally Woolies! in Moodus and is an experienced horsewoman. Don owns a manufacturing business, Plastic Design International, which is located in Middletown. He is a member of the East Haddam Business Association and the Economic Development Committee. The Bergerons have been members of St. Bridget's Church since they arrived in town in 1965. Don has been a member of the Knights of Columbus for many years. 
You can reach Don and Valarie at 860-873-3332 , or valarie@grandviewcampingresort.com
Find out more about this wonderful accommodation in Moodus at  http://www.grandviewcampingresort.com/