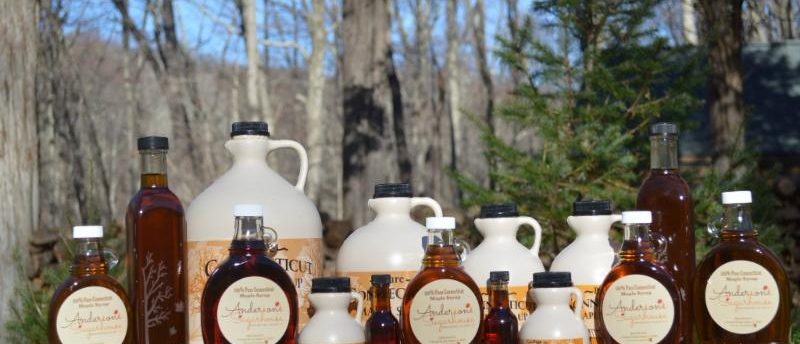 Did You Know … It takes about 40 gallons of sap to make one gallon of maple syrup and the Connecticut season usually goes from January through March?

Did You Know … The 2019 season had idea weather for several weeks that resulted in Anderson's Sugarhouse having their highest production totals ever?!

Did You Know … Erik grew up making syrup at his family's sugarhouse in Woodstock, CT?

For more information about Anderson's Sugarhouse  and the products they offer…
Visit the Farm Stand (open daily 9AM – 5PM):  75 Daniels Rd, East Haddam
Call: (860) 759-6478
Email:  andersonssugarhouse@gmail.com
Visit their website:  https://www.ctmaplesyrup.com