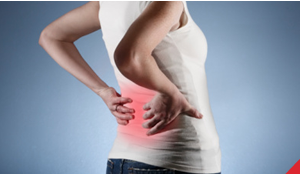 Spotlight on EHBA Member:Casey Chiropractic- Dr. Aaron Casey and Dr. Luke Basler  
Did You Know….  Casey Chiropractic  offers X-rays within the office? This is a service that most chiropractors don't have but often need. X-rays can help to diagnose problems specific to each patient; better diagnosis means improved resolution of pain.

Did You Know…. Dr. Casey  and  Dr. Basler  not only adjust the spine, but also extremities, like ankles and shoulders? Doing this helps to relieve common conditions like Plantar Fasciitis and shoulder pain. 

Did You Know… In addition to chiropractic adjustments,  Casey Chiropractic  has an entire rehabilitation/ therapy department that supports patient's treatment? Again, this is a service not all chiropractors have, but is valuable support for patient wellness. 

Casey Chiropractic  offers chiropractic care with multiple tools and techniques available for each patient and their specific condition. Their goal is to help you get better, feel better, and live better!Find out more and reach out to make your appointment at:

Website:www.caseychiro.net 

Email:chiropracticcasey@gmail.com

Phone:860-537-2202Special offer for EHBA members only: Casey
Chiropractic is offering "Lunch and Learn" events.  For any EHBA member business able to gather 3 or more employees for a lunch meeting, Dr. Basler will bring lunch to your office and give a brief 10-15 minute talk about health tips and advice to keep you healthy in the work place. Call or email for further details or available dates.